The Australian Native Finger Lime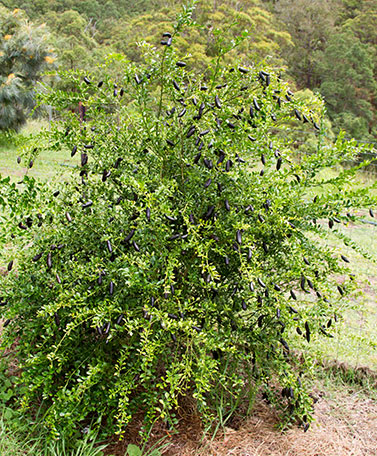 The Finger lime is an Australian native rainforest plant (Citrus Australasica).  It grows as a small understory tree in the border range areas of northern NSW and south east Queeensland.
As the name suggests the fruit resembles the size and shape of a finger. The small juice filled pearls inside the thin skinned flesh are referred to as 'Citrus Caviar".
As these small citrus flavoured beads burst on the palate they release an exquisite, unique taste sensation. Extensive trials over the last 20 or more years have led to selections being made which have resulted in fruit with the most desirable tastes, colour, size.
Chefs worldwide that are encountering Finger limes are hailing the tastes and decorative ability of this fruit like no other.
The plant you see in the photo on the left is one of our two year old finger limes.
DOWNLOAD OUR FINGER LIME BROCHURE CLICK HERE >>
Our Finger Lime Varieties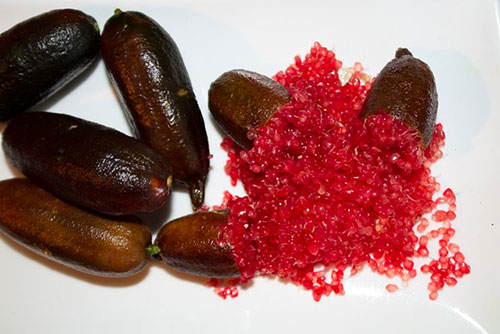 Byron Sunrise is an almost black skinned fruit with exciting rich red fruit.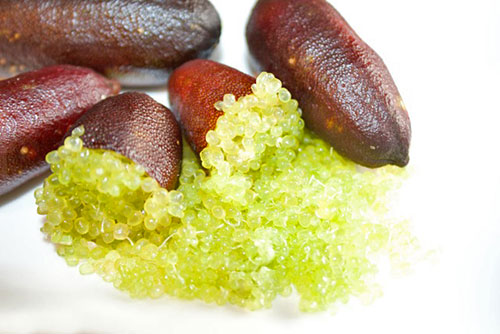 Durhams Emerald, as the name suggests has a rich emerald green 'caviar' , with an almost black skin.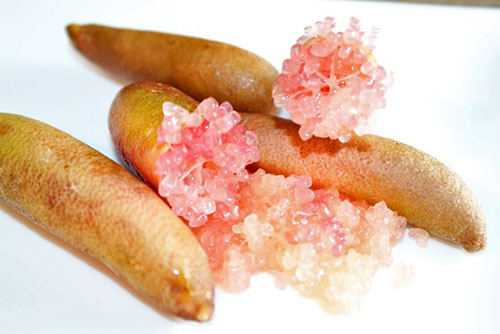 Rainforest Pearl is a long slender crimson tinged fruit with salmon coloured flesh.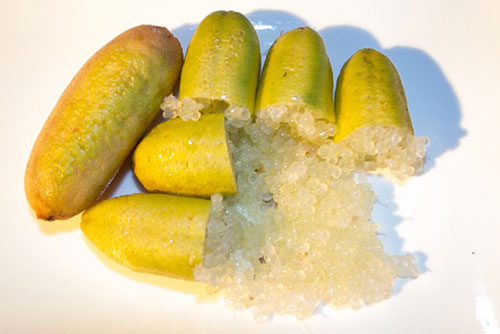 The Collette finger lime is lemon skinned with large champagne coloured flesh.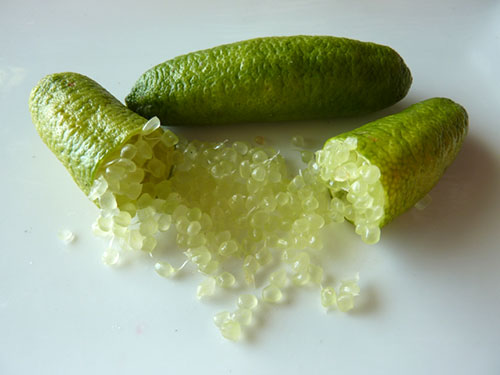 D-1 Finger lime. The largest of all, huge globules and mostly seedless.
Judys Everbearing. Can have multi-coloured caviar, some fruit quite seeded.